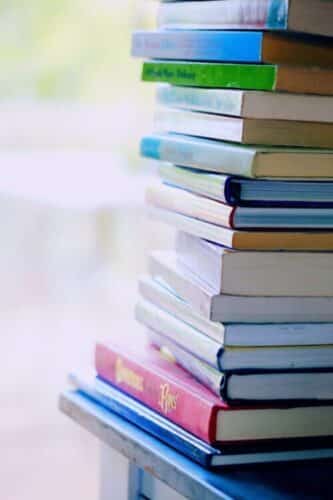 The British Program Edexcel
The British Program Edexcel has been helping people worldwide for over two decades. The company began in 1996 as an awarding organization, merging with BTEC and London Examinations. Today, Edexcel has become a global educational provider offering online GCSE and IGCSE courses, as well as A-levels and functional skills qualifications. There are many benefits to choosing a course from Edexcel, including its progressive approach and global content.
Edexcel International GCSE
The Edexcel International GCSE British Program has been designed to meet the needs of students from over 80 countries. The syllabus has been carefully created in conjunction with university professors and subject experts. The syllabus is the equivalent of the UK GCSEs, making it the perfect choice for international students who are interested in pursuing further study in the United Kingdom. This program also helps students prepare for university. The course content focuses on the key skills and knowledge required for university entry.
Unlike the modular approach of GCSE, the IGCSE program requires students to take all exams at the end of the course. This means that students are challenged to synthesize all the information they have learned throughout the course. Cambridge and Edexcel have different assessment methods for their exams. The Cambridge exam combines written, oral, and coursework assessments, while the Edexcel examination is based solely on exams. There are two examination sessions a year and results are published in August.
Pearson Edexcel's iProgress series
The iProgress series from Pearson Edexcel enables learners to achieve high academic standards through a variety of online resources. The iLowerSecondary programme is designed for students to prepare for the International GCSE. For more information, contact your local representative. You can also find additional resources and information by visiting Pearson Edexcel's website. If you are considering the iProgress series, here are a few benefits.
The iPrimary programme from Pearson Edexcel is a complete 6-year course with comprehensive support material, including sample Schemes of Work, exemplified Units of Work, and externally assessed Achievement tests. The iPrimary series is also packed with world-renowned courseware. However, Pearson Edexcel's iProgress series for British Program is currently only available to centre subscribers.
Pearson Edexcel's ND in IT programme
The National Diploma (ND) in Information Technology is equivalent to an A' Level qualification, and offers students the chance to progress to a university degree or professional course. This programme is offered by Leeds Trinity University and Pearson Edexcel, the same awarding bodies as A' and O' Level qualifications. Students can progress to a Bachelor of Science (BSc) in Information Technology from Leeds Trinity University. In addition to the ND in IT, a student can pursue further education via the BSc in Information Technology programme offered by Leeds Trinity University.
The ND in IT is a vocational qualification offered by Pearson Edexcel, UK. It gives learners the subject knowledge required to enter the field of computer science and other IT disciplines. With its broad approach, the programme prepares students for further study and work in the field. Students will receive a qualification that will prepare them for a range of careers in the IT industry, including software development, web design, digital marketing, and web development.
iLowerSecondary
If you want your child to complete their GCSE exams in English, you can take Pearson Edexcel iLowerSecond Secondary, a three-year programme designed specifically for international secondary schools. Whether you want to prepare your child for the British GCSEs, or you just want to make sure they are ready for international GCSEs, you can do so with Edexcel. This award-winning awarding organization is committed to transforming lives through learning and is the largest educational provider in the UK. For more than 150 years, Pearson has partnered with thousands of schools to deliver curriculum and assessments.
iLowerSecondery for British Program Edexcel provides 152 pages of practice questions. The book contains exam-style questions and assessment tips. It also features revision notes, key points, worksheets, and exam-style questions organized by subject. This curriculum is designed to foster a love of science and build skills crucial to GCSE (9-1) success.
Cambridge Advanced Level
A level, or Cambridge Advanced Level, is a degree qualification that is widely recognized worldwide. This curriculum is developed by Cambridge Assessment International Education in the United Kingdom, and is a gateway to some of the world's best universities. The Cambridge Advanced Level offers a wide range of subjects and can be taken as a standalone qualification or as part of a two-year program. While not regulated by the Ofqual, the syllabuses are meant for an international audience.
The EDEXCEL examination system is subject to regular review, with a focus on synthesis of links between papers. The syllabus covers over 40 subjects and is globally recognized as an excellent standard. It is also equivalent to British GCSEs and has the same status as the International Baccalaureate Diploma Programme. The EDEXCELSYSTEM is intended to keep the syllabus up-to-date, and many U.K. universities are increasingly accepting the Cambridge Advanced Level British Program Edexcel as an alternative to the GCSE.