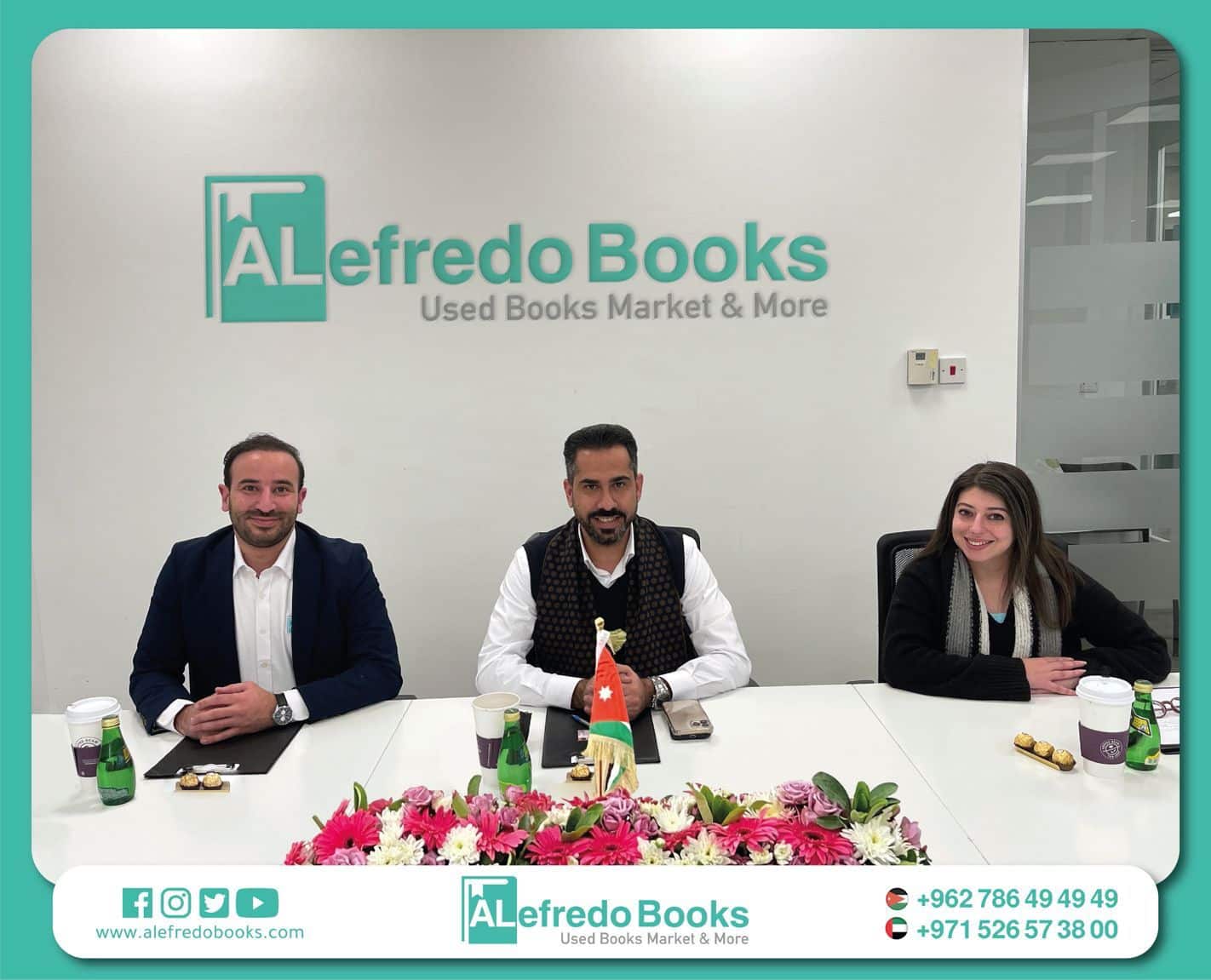 Meet the new board of directors at Alefredo Books
We are delighted to announce the appointment of our new members to our board of directors at Alefredo Books as the following:
Professor Anas Alsoud, a professor of Informatics (electronic business and commerce). Dr Anas holds a BSc in computer information systems from the University of Jordan (2006), MSc in managing information technology from Salford University – UK (2007), and PhD in Informatics from the University of Reading – UK (2012). Since joining AL-Ahliyya Amman University in 2012, Anas has been involved with studies related to e-business, e-government, and cloud computing in developing countries. Anas worked as a head of e-business and MIS departments, dean of student's affairs. He is currently working as the assistant to the president for foreign affairs, director of center of innovation and excellence, and director of the global engagement center at AL-Ahliyya Amman University. Professor Anas is an expert in international accreditation and rankings for universities, he is an international advisory board member at ASIC, he works on QS rating and ranking systems as well as THE ranking systems
Ms. Rita Al-Shanti, Selection & Acceleration Assistant Manager at Oasis500; An integral part of the Investment and acceleration team, Rita is responsible for the sourcing and screening part of the selection process including the shortlisting of applications and market/sector due diligence.
She also on-boards the selected startups and helps manage their business acceleration journey. Additionally, Rita is an active participant and mentor in the entrepreneurial ecosystem.
Rita holds an MSc. in IT Management from Sunderland University – UK & a BSc. in Software Engineering from Applied Science University, and a certified Mowgli mentor.
Eng. Ahmad Al Saif, Founder & CEO at Alefredo Books, Ahmad with his team succeeded to implement Alefredo Books mission in EdTech industry in Jordan and Mena as an online marketplace for all types of used academic books & supporting educational material in addition to mock exams, available in digital format as well, for school and university students with digits valuation.
Recipients of Several National and International Awards in innovation and entrepreneurship from UNDP, Embassy of Switzerland in Jordan and Plan International. in addition to the 30under30 Unicorn Award and Social Enterprise Award 2021.
Ahmad holds a BSc in Mechanical Engineering from the University of Jordan (2011) And, an MSc in Business Administration/Marketing from the University of Jordan (2019) with 10 years of experience in the Private Sector with Izzat Marji Group and Total Jordan in Renewable energy and Commercial departments. Previously, Founder of Jo Drive (Car Pooling Application) (2015 – 2018) in addition to 7 years of experience in Eco-System and startups business in Jordan and Mena.